£ 0.99 /yr

£ 1.99 /yr

£ 0.99 /yr

£ 1.99 /yr

£ 1.99 /yr
ID Protection
Price /

Sale

.biz

£13.99

Renewal £13.99

Sale

.co.uk

£ 0.99

Renewal £9.99

Sale

.eu

£8.99

Renewal £11.99

Sale

.info

£ 0.99

Renewal £14.99

Sale

.club

£ 0.99

Renewal £10.99

Sale

.me.uk

£ 0.99

Renewal £9.99

Sale

.org.uk

£ 0.99

Renewal £9.99

Sale

.uk

£ 0.99

Renewal £9.99

Sale

.us

£ 0.99

Renewal £12.99

Sale

.ltd.uk

£ 0.99

Renewal £9.99

Sale

.live

£ 1.99

Renewal £23.41

Sale

.xyz

£ 0.99

Renewal £9.99
ID Protection
Price /

Hot

.co

£ 1.99

Renewal £24.91

Hot

.london

£38.99

Renewal £48.99

Hot

.ltd

£ 1.99

Renewal £16.99

Hot

.me

£ 1.99

Renewal £16.99

Hot

.shop

£ 2.99

Renewal £26.99

Hot

.tech

£ 2.99

Renewal £38.99

Hot

.fun

£ 0.99

Renewal £14.99

Hot

.host

£ 0.99

Renewal £58.99

Hot

.site

£ 0.99

Renewal £20.99

Hot

.space

£ 0.99

Renewal £15.99

Hot

.website

£ 0.99

Renewal £15.99

Hot

.online

£ 0.99

Renewal £23.99
Why choose us for Transfer Domain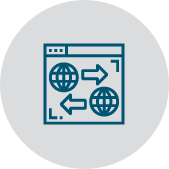 Why transfer to Grid hosting?
Besides multiple advantages come up with every domain you register with Grid hosting, there are a lot of reasons to transfer your domain as well in cost effective rates. We help our potential customers to save a lot of time, efforts money and stress by having everything organized and centralized in one place. By choosing our easy domain transfer process, we help you ensure that your domain will be transferred quickly and safely. Our professional support engineers are here to discuss all the problems.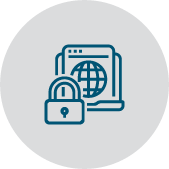 Maximum security
Grid hosting offers domain transfer solutions to all the potential customers in a much secure manner. We ensure maximum security which includes personal support, purchase agreement along with professional & seamless transfer solutions. We also assign our dedicated representative to answer all your queries related to payment as well as to solve the technical problems easily until we officially transfer you the domain ownership. We incorporate reliable, affordable and guaranteed procedures on our platform.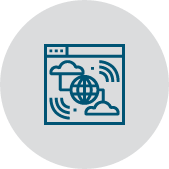 Fast, easy and manageable
Once you complete the domain transfer process with the help of our easy and effective procedures, you can be able to gain most of the features associated with transfer. Our domain transfer and management features include easy & user friendly control panel, web forwarding, DNS control and much more. Depending on your chosen extension, transfer time may take from a few hours to just a couple of days. During this period, your domain will be working as normal, and your search engine ranking would be also in place.
Domain Transfer advantages
Domain transfer with Grid hosting is easy, manageable and user-friendly. We have an automated, simple, fast and risk-free domain transfer process. If you want to choose expired domains, we can help you provide a chance to grab the best.
REGISTER
FAQs
QUESTION & ANSWERS
01
What is a domain transfer?
Domain transfer usually refers to the procedure of changing your designated domain name registrar. Once you transfer the domain, your new registrar will be responsible to maintain all the details regarding your domain.
02
Are there any limits for domain transfer?
It is possible to transfer domain anytime. ICANN usually prohibit domain transfers within 2 months of registration or transfer.
03
How long will it take to domain transfer?
Usually, domain transfer takes 5-7 days to complete. The time could be varied according to domain extensions.
04
Is it possible to check the progress of domain transfer?
Yes, you can check the progress by login to your account, click domains, and then choose launch, you should see the status of your domain transfer.
Choose the best managed Cloud Hosting experience for your business!