Our Products
Outstanding Performance meets Complete Scalability
We have the best solutions for you
Hack-proof security
We fully protect your servers and infrastructure with our anti-DDoS solutions that provide protection against malicious attempts and disrupt normal traffic from accessing your website.
Blazing fast speeds
By utilizing SSD drives and other advanced practices, we provide an unparalleled hosting solutions and offer blazing fast speed that results in seamless user experience.
NIGHTLY BACKUPS
Our nightly backup solutions help you restore files that have been accidentally deleted. With our full and incremental backup options, we ensure the complete safety of your confidential data.
Global availability
With our geo-diverse infrastructure and resilient availability, you can expect maximum uptime and 24 hours access & support services as we have on-site engineers to resolve complexities.
Reimagined SFTP
We have the best reimagined SFTP that handles modern design workflow and guarantees efficient performance, maximum reliability and advanced protection for businesses.
TUNED FOR WORDPRESS
Our fine-tuned hosting environment specifically allows you to deploy your WordPress sites faster with least configuration, for improved security, scalability and flexibility.
Accreditation & Membership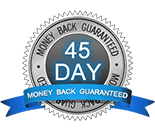 Guarantee
Having confidence on our trusted services we offer 45 days money back guarantee.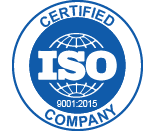 ISO Certified
We are an ISO certified company which makes us globally recognized organization.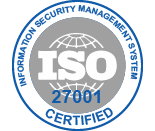 Information security management
Our certified information security management ensures data protection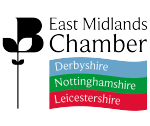 Member of East Midlands Chamber
We are delighted and proud to be member of East Midlands Chamber
Choose the best managed Cloud Hosting experience for your business!