Why choose us for Windows hosting ?

Fully-optimized
Our windows hosting is fully-optimized, you don't need to perform additional maintenance or install technical software to get the most out of your hosting solution. We optimize operating systems with advanced security fixes to provide best experience.

Powerful windows server
Our latest windows servers are packed with a lot of features such as advanced security measures, an updated comprehensive storage and improved Windows Admin Centre, so that your website's performance can never be compromised till the end.

Sitelock and SSL
As we focus more on security and malware protection, so we offer Sitelock and SSL certification in all the windows hosting packages which simply ensures that the information exchanged between the audience and website will be 100% protected and secure.

DDoS mitigation
DDoS mitigation is also included in our windows hosting plan that can identify all the dangerous incoming attacks, and protect your website's security to keep you online 24 hours. Our dedicated support help you fight external threats without incurring latency.
Unlimited Bandwidth
Now your bandwidth will never disappoint you,
we provide you unlimited bandwidth without charging you extra.

Additional characteristics
With free website builder, stock images and email no need to worry about business
Multiple feature support
Our windows hosting plan include various significant features such as FTP access, multi code support, DDoS protection, one click app installation, 99.9% uptime guarantees, sitelock support, user-friendly CMS and much more.
Enhanced Security
We know that windows is much more vulnerable to attacks than Linux. That's why we implement all the cutting-edge security measures such as SSL certification and sitelock solution to protect you from various external threats.
Plesk Control Panel
Windows uses a Plesk control panel just like Linux. Plesk will provide windows user to easily create and manage websites and domains. It has strong compatibility with CMS, WordPress, and Joomla etc.
Worry free migration
We provide a worry-free site migration solution for all the potential users! And it means you don't need to face any barriers to get your hands on site speed optimization processes. Our professionals can handle everything for you.
Customer Services
We provide quick support & assistance 24 hours, so that your business remains unaffected from all the technical faults. We provide tailored advice via direct phone, live chat and email support.
99.9% uptime:
At Grid hosting, we are committed to providing 99.9% uptime guarantees as we have some ultra-reliable servers that offer outstanding performance. We further guarantee that your website will never fall below 99% without a notice from us.
Accreditation & Membership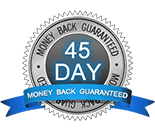 Guarantee
Having confidence on our trusted services we offer 45 days money back guarantee.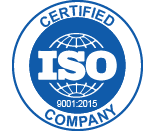 ISO Certified
We are an ISO certified company which makes us globally recognized organization.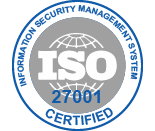 Information security management
Our certified information security management ensures data protection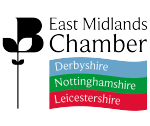 Member of East Midlands Chamber
We are delighted and proud to be member of East Midlands Chamber
Choose the best managed Cloud Hosting experience for your business!