Why choose us for Plesk Hosting ?

Easy graphical interface
Plesk hosting supports easy to manage graphical interface which is the most effective and well-designed control panel in terms of being secure and fastest. You can also add new domains, manage existing domains and subdomains to your Plesk account.

Plesk security extensions
Plesk integrates strong security essentials and allows SSL certificate registration that offers additional layers of security. To manage robust website security, Plesk offers "Let's Encrypt" feature that can automatically updates SSL certificate on your site.

Power-packed performance
We monitor our servers to ensure 99.9% uptime. Our Plesk hosting helps you install many scripts, updates and applications with the single click of a button. You can also detect DDoS attacks which mitigate high traffic volumes reaching your site.

Plesk repair utility
Our Plesk hosting's self-repair feature can help diagnose the main issues and resolve them efficiently through the dedicated support. Whenever it detects a problem, the platform will immediately require to reconfigure the service and fix the problem.
Unlimited Bandwidth
Now your bandwidth will never disappoint you,
we provide you unlimited bandwidth without charging you extra.

Additional characteristics of Plesk Hosting
With free website builder, stock images and email no need to worry about business
Centralized control panel
We help you build and manage different websites by using a single dashboard. You can even run different updates, monitor daily report & performance and onboard all the new prospects just from one place.


Multiple features
With Plesk hosting, you can experience multiple amazing features which involve mail accounts, domain aliases, application vault, mail queue management, backup and restoration functions, Java applications, database hosting and much more.
Expandable with extensions
Now you can do more by using your platform as you can efficiently integrate all the tools such as CloudLinux, DigiCert SSL, Cloudflare, NodeJs, PHP, NGINX, Let's Encrypt, Git, Atomicorp, ImunifyAV, and much more.
Compatible across all platforms
Plesk hosting is known to be the only hosting platform which run efficiently on virtualization and container platforms. Moreover, they are the popular cloud providers such as Google, Alibaba, digital ocean and Azure.
Customization:
You can get complete access through SSH on all the dedicated servers and Plesk-powered VPS. By doing this, you can simply install every open source or third-party application you need for your business.
WordPress Toolkit
You can a lot of time and effort by considering a power tool to download, update, customize, manage and then secure all the websites. It further includes AI-powered regression testing, cloning, restore and backup features.
Accreditation & Membership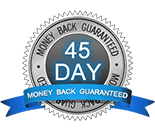 Guarantee
Having confidence on our trusted services we offer 45 days money back guarantee.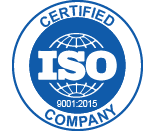 ISO Certified
We are an ISO certified company which makes us globally recognized organization.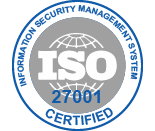 Information security management
Our certified information security management ensures data protection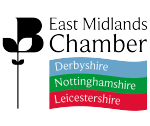 Member of East Midlands Chamber
We are delighted and proud to be member of East Midlands Chamber
FAQs
QUESTION & ANSWERS
01
Which is better: cPanel or Plesk?
Plesk is a preferable alternative for utilizing multi-servers with single control panel. The Plesk control panel offers separate licenses for about 10 to 30 websites and if you have fewer websites, it is cheaper. But cPanel might be a more economical alternative if you have a huge number of websites.
02
How does Plesk work for you?
Plesk offers easy management of your web hosting. The tool offers typical features and some more choices for each control panel. In the control panel, you may add and manage the files of your website. You may manage and add new domains and subdomains to the account.
03
How much does Plesk hosting cost?
For a very affordable price, we provide Plesk hosting. Our Plesk hosting plan begins at £0.38 per month. You will also find many free options like free SSL, free email accounts and free website builder with our packages.
04
Do I need to be concerned about installing Plesk?
No, you don't have to worry. Plesk is installed for you without any extra expenses by the best web hosting provider.
Choose the best managed Cloud Hosting experience for your business!