Why choose us for Local Listing ?

Daily Monitoring To Protect Your Data
Daily monitoring enables you to track the positions of your business in the search results. Our expert team will review your lists daily to ensure they are up-to-date and reliable. Receive alerts on your control panel if any action is required.

Pro Listings
Explore the influence of local search. Quickly list your business over the web and relate it with local customers. Our local business listings enables you to keep consistent business data across the web, directories, mobile apps, and more.

Engage with customers
With a Grid Hosting account, you will get more than just a business listing. We help you find where your customer will search you. Your business profile lets you easily connect with your customers across Google Search and Maps.

Better Listings
Grid Hosting creates high-quality business listing profiles resulting in increased visibility and local search rankings that help customers find you. We just list your company on sites that have shown to add purpose to your local search results.
Grow Your Local SEO And Get Discovered Online
Boost your presence online
Get available on main directories platforms people practice to get local business listings. We put you in control of your business listings across the digital directories. Ensure people get the right information about your business.
Personalize your listings
Get out of the crowd and make your list as effective as possible by uploading photos, opening times, etc. With Grid Hosting, you can talk to our 24/7 available team of dedicated listing experts for solutions to your business.
Collect your feedback
Track all notes on your listing at any time. View and respond quickly and easily. Your clients are the most valuable source of feedback. We enable you to see and reply to reviews over all platforms directly.
Manage your business data
People can rewrite anything online about your business and services. Keep control of all details in local directories. Manage your local listings under control by deleting all duplicate listings of your businesses at once.
SEM services
Gain a competitive edge that requires to be highlighted, increase listing engagement, and manage control of your branded search results. Let our experts turn your Google listing into a more efficient, more flexible service to win business.
Get more customers
Find customers with a good business profile. You can post photos and offers to your profile to show what makes your business efficient and different, as well as give customers reasons to always choose you.
Accreditation & Membership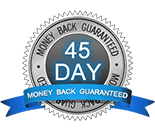 Guarantee
Having confidence on our trusted services we offer 45 days money back guarantee.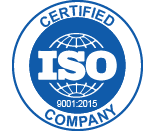 ISO Certified
We are an ISO certified company which makes us globally recognized organization.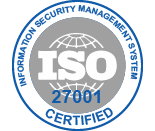 Information security management
Our certified information security management ensures data protection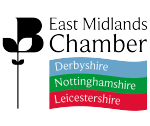 Member of East Midlands Chamber
We are delighted and proud to be member of East Midlands Chamber
Choose the best managed Cloud Hosting experience for your business!