Why choose us for Cloud Servers ?

Abundance in Resources
Grid Hosting has plenty of server resources with fantastic power and excellent scalability. Enjoy dedicated resources optimized for efficiency and speed. You will never have to worry about running out of resources. You can automatically add or remove the resources whenever you need to.

Easy To Use & Manage
We believe in making the lives of our clients easy. So we provide simple systems with intuitive interfaces that make management easy. Most of the operations do not require more than a few clicks. The interface with a clean dashboard is simple to learn and understand for beginners.

Diversity In Features
Grid Hosting envisions catering to the unique requirements of businesses, which is why we offer feature-rich plans. You can also provide a custom plan or add up more resources to it. You can attach more storage, RAM, bandwidth and core whenever you need additional resources.
.

100% Human Support
Grid Hosting takes its pride in the solid support provided by real humans. Clients enjoy great support from hosting experts with decades of experience in the industry. Reach out to them via phone, live chat, or ticketing system and they will resolve your query in the shortest time possible.
Enterprise-level Features

Instant Provisioning
With Grid Hosting, you can set up everything quickly. You get all the resources right after the order completes. Start your online business without delay with the most efficient 1-click installers and drag-and-drop website builders.

1 Gbps Backbone
Multiple connectivity connections empower our internet backbone. That is how Grid Hosting ensures that the client's website is always up and running and they can avoid downtime. Efficient load balancers make sure that all servers participate

Unlimited Traffic
Traffic will no longer be your concern after opting for the Grid Hosting's cloud package. Our algorithms smartly handle the infinite traffic and keep serving the requests. Any viral blog post or a holiday sale will not crash your servers.

Full Root Access
Grid Hosting allows your developers to get into the technical details of the website and make the required changes easily. They have access to technical aspects so any modification required in the front end or back end is possible.

Scalable With Dashboard
Requirements of online businesses are changing all the time. This is why demands also change. Grid Hosting lets you scale up or down the resources with a few clicks on the simple and easy dashboard. Use resources as per traffic requirements.

SSD SAN Storage System
Grid Hosting operates through industry-standard SSD hard drives that provide maximum speed and reliability. The network of the SSD hard drives operate through specialized and high-speed SAN storage systems. Enjoy the best uptime and speed.
Full Virtualization
Enjoy a completely virtualized environment that helps you achieve your business goals and streamline your processes. Your website is unaffected by any misfortune that happens to any other website in the network. That gives highly secure servers.

ISO Certified Infrastructure
Grid Hosting complies with all industry requirements and adheres to all standards. Grid Hosting is an ISO-certified and globally recognized organization, which is also a member of East Midlands Chamber.
Additional Features
Dedicated IPs
Grid Hosting offers you more IPs when you need them. You can order as much as you want and assign them to the server you like. Add an IPv4 address for a reasonable monthly price without any hassle.
Dedicated Power
No one but you has the authority to use your resources and power. All plans come with distinctive features. However, every plan includes RAM, CPU, and storage, so the power needed to get your job is always available.
Secure Backups
Industry-standard backup facilities, use a different data center to encrypt and save your data. So, if one center is compromised, you have the other one. Schedule any time you like for the backups.
SSD storage
Our cloud servers are equipped with solid-state drives that give maximum performance and stability to ensure the best results. It significantly boosts performance and improves page load speeds with reduced latency.
Full root admin access
The advanced tools present in our portal offers you full root admin access that further provides full control over all the features. By using our specialized privileges, you can have complete access to files, directories and everything.
Firewall, SIEM, and IDS/IPS
Grid Hosting offers robust defense mechanisms to protect your valuable business data. The central firewall, IDS/IPS technologies, and SIEM constantly work to keep you safe from malicious threats.
Reliable & Versatile Cloud Hosting

Web Hosting
Your website enjoys all the dedicated resources required for its smooth operation. Use any web hosting software you want to build your website.

Development Server Hosting
We provide an isolated digital environment so the developers can test the code. The VPS sandbox lets you experiment and learn.

Mobile App Backend Hosting
Self-host your mobile app to save expensive hosting fees. Pay for as many resources as you consume and control your budget

SaaS Hosting
Run any type of software as a service for your business. Pick one from reporting, CRM, project management, analytics, and eCommerce.

Private Sync
Cloud acts as private storage for your local files. You can save the back up here and never worry about data safety and security.

Full backup:
You can rely on our VPS public cloud servers when you need backup for your files or databases as we provide complete backup on weekly basis.
Accreditation & Membership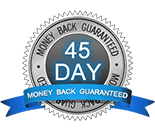 Guarantee
Having confidence on our trusted services we offer 45 days money back guarantee.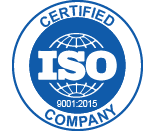 ISO Certified
We are an ISO certified company which makes us globally recognized organization.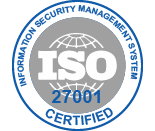 Information security management
Our certified information security management ensures data protection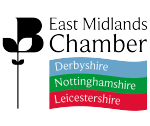 Member of East Midlands Chamber
We are delighted and proud to be member of East Midlands Chamber
FAQs
QUESTION & ANSWERS
01
What are cloud servers?
The term 'cloud' was first coined to describe variety of useful products, but in IT industry, cloud usually refers to scalable, flexible, on-demand and virtualized servers accessible via internet.
02
What are the benefits of using cloud servers?
Many business owners focus on cost savings, so cloud servers look like the most affordable option. It is a flexible approach to IT which means you can bring new products & services to the market probably with less risk, and introduce fast ways of working.
03
What can I do with my cloud server?
Grid hosting's cloud servers offer unrestricted, admin level access in a Windows or Linux environment. Any kind of service or application that runs from a physical or traditional operations server can be usually run from the cloud server.
04
How many domains can I host on the cloud?
There is no exact limit set on the number of domains you can host on the cloud. There would be only a few restrictions related to the resources allocated to you because you have full control over your cloud server.
Choose the best managed Cloud Hosting experience for your business!